In Singapore there is a law that states that if you are employed then your spouse can't work full-time, this creates a pool of highly experienced individuals of previously management position partners who can't get work visas but who have much knowledge and experience to share.
Gravista Leaders was created by a mother of two who found herself in this position after a decade working for NOKIA. to give this collection of seasoned but frustrated professionals a community and platform with which to share knowledge and meet for TED-like presentations.
Logo mark
My client wanted the logo mark to be fairly solid looking because of the audience and subject matter involved.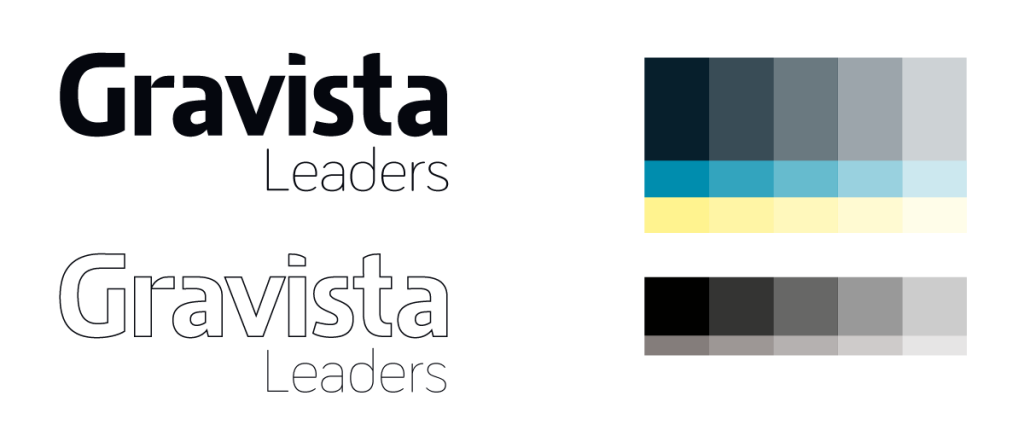 Website
The website was a fairly simple and built on top of WordPress. with a blog section and social links for each of the speakers.